Tech breaking your heart?
I've got you.
As an online business owner, do you find yourself...
Googling how to do things you barely understand?

Clicking around with fear and trepidation that you might break something?

Slamming your mouse (and maybe even shedding a tear) when something doesn't work?

Spending a ridiculous amount of time trying to figure out the back end of platforms, automations, tracking, and other foreign languages?
I figured. So here's the deal.You and I both know all of the technical stuff is part of running a business that's online in some form. This is no surprise to anyone.But I'm guessing your genius and talents lie in other areas. (Or maybe you really are tech savvy, but you just don't have the time.)At the risk of sounding a little nutty, I find tech setup and troubleshooting energizing. Recreational, even. I'm not just amazing at it... I truly love it!When I need medical attention, I don't want to see a doctor who googles my symptoms and comes across like she'd rather be anywhere else. I want someone with the experience and confidence to diagnose and treat my issues and who also finds satisfaction in serving her patients.That is who I am as Your Tech BFF. You get my ninja skills combined with a sincere passion for what I get to do for my clients.

VIP Day Tech Intensive
Imagine someone doing for you in a day (!) what would take you days or even weeks to research, figure out, and implement.
(All with your fingers crossed that you're doing it correctly.)That tech setup you've been putting off or those broken pieces you've been ignoring? I've got you!My skills + intense focus will take so much off your business plate before you even fill your dinner plate!Here's how it works:
---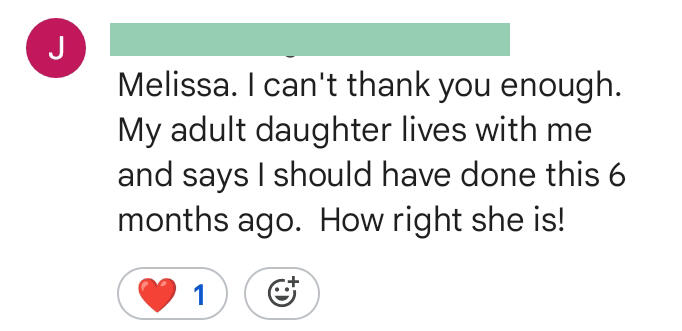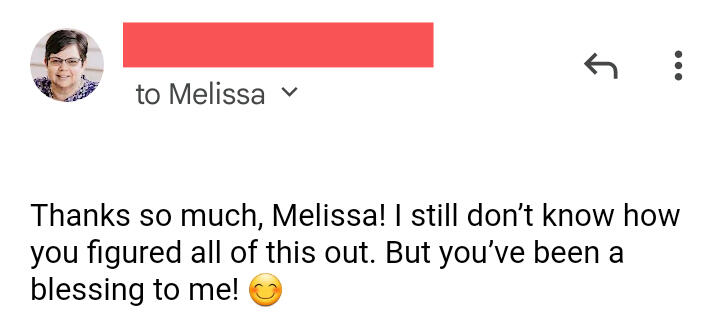 Investment: $1,000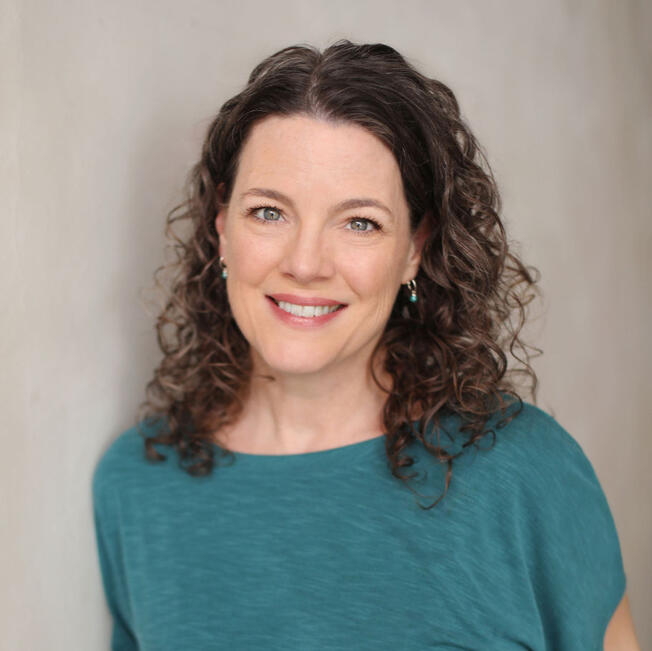 melissa kaiserman,
your tech bff
HI! I'm Melissa, and I'm crazy about tech.Tech integration, troubleshooting, problem-solving, and creating systems are my favorite things to do. I've had the opportunity to practice and hone my skills while working with many different clients on a wide spectrum of platforms, both in ongoing business relationships and with one-time projects. I love serving small business owners.If it makes you want to throw your laptop, it's probably right up my alley!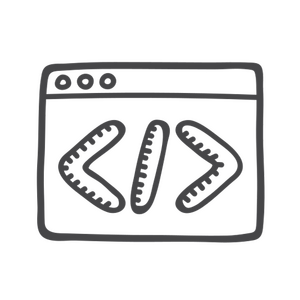 Facebook Pixel + Pinterest Tag
If you don't have the Facebook pixel and Pinterest tag installed on your sites/shop with important conversion events firing, you are missing out on vital data that will help you retarget traffic and increase conversions. I am a pro at setting up and testing tracking and auditing your accounts.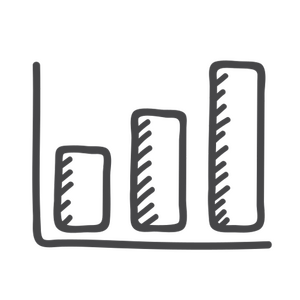 Google Analytics + Google Tag Manager
Many of my clients come to me with a haphazard setup of their Google Analytics - no filters applied, cross-domain tracking set up via Google Tag Manager, ecommerce tracking implemented, etc. I can do a complete setup (or cleanup) for your entire business so you see true attribution.
Connecting Your Funnel Steps
Maybe you don't have any trouble with the actual setup on your various platforms, but when it comes to getting all the pieces integrated and functioning as an entire system, you're pulling your hair out strand by strand. I can relieve that stress for you.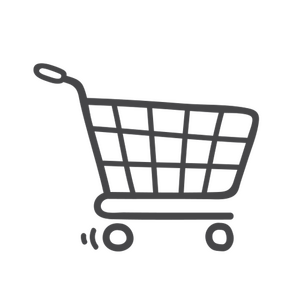 Troubleshooting
I'm like your personal Business Private Investigator. I have a knack for figuring out where to look and how to spot what is causing issues with your pixel, inside your platform, or between your funnel steps.
Tech Fixes
Not only am I a whiz at getting to the bottom of tech issues, I am also skilled at fixing them. Even if a platform is not as familiar to me, I am rarely unable to solve the problem.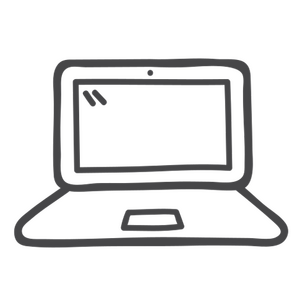 And More!
Have a punch list of a bunch of random tech needs? Hand over that list and be amazed at how much I can accomplish when I'm focused only on your business! Need a Shopify Store set up? I'm your gal!

I have experience with these platforms: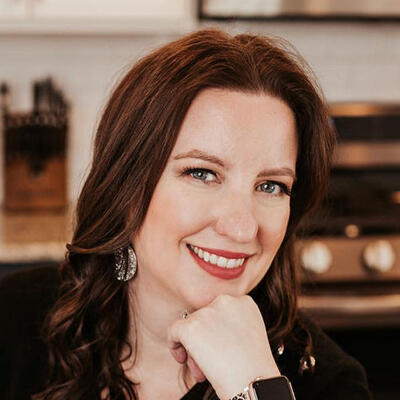 monica froese
monicafroese.com
"Melissa has been a total game-changer in my business with helping me troubleshoot complicated funnel and ad tech problems. I'm no stranger to working with online tools and it's rare I can find someone who understands my complicated questions. When I met Melissa, I was so relieved to have someone to help me figure out the really complicated issues that no one else understands, like passing dynamic values for advertising and figuring out why ad stats don't match a sales funnel.Melissa also set up my entire Shopify store from scratch which is something I wanted to do for years. On top of that, she's the tech mentor in my Pinterest advertising student group where she helps my students install their Pinterest Tag correctly. She really is my Tech BFF! I do not hesitate at all to recommend her."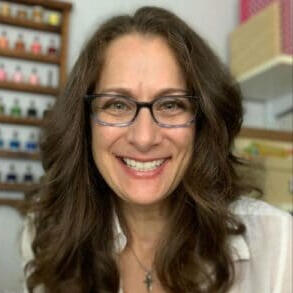 nicki hibbits
the ruffled purse
"It would have taken me days to complete what Melissa was able to do in just a few hours. From the initial point of contact to the very end of the Intensive, Melissa made it very easy for me to communicate my needs so she could then follow through on each task. While I'm thrilled with how efficient Melissa was in getting things done, my favorite part is the videos she recorded explaining how to move around on the different platforms so I know what to do on my own when I'm ready to take the next steps."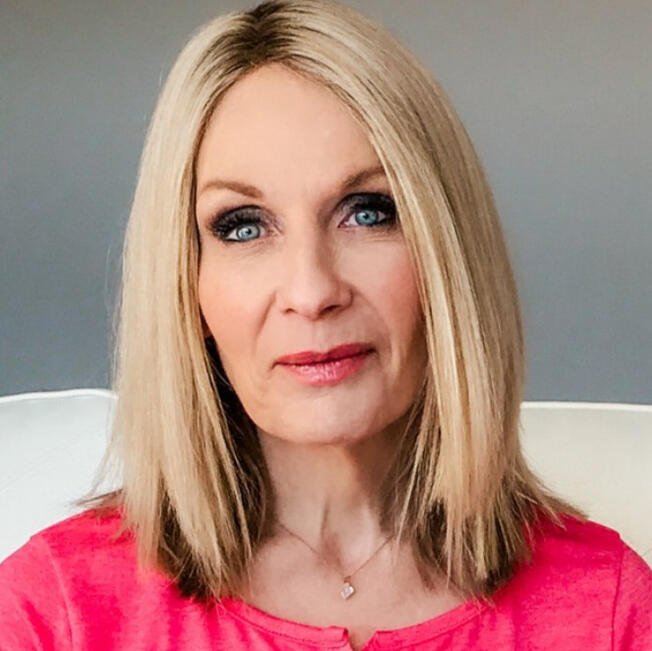 beth anne schwamberger
brilliant business moms
"Melissa is my go-to person for all my tech troubles! She can research and find the answers to just about anything, and she's a fast implementer too! Melissa thinks through all the details and works behind the scenes to get things done! I trust her judgment and her skill above anyone else when it comes to helping me with tech support, set-up, and solutions.Here's a little secret you might not know: There are VERY FEW people who actually understand what the Facebook pixel is and how it works. Melissa is one of those people! She's helped me and hundreds of my students to set-up their pixels correctly, troubleshoot issues, and make sure every single event fires at exactly the right time. The second secret you need to know: If your pixel isn't firing correctly at exactly the right moments -- you're missing out on profits and sales. Pixel set-up and data is everything when it comes to running successful Facebook Ads. Melissa is the only person I trust to handle my pixel!"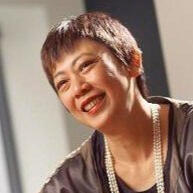 siu ling hui
cash flow kung fu
"I engaged Melissa to help me pull together all the techy bits to complete my move from Kajabi to ThriveCart Learn+. Very knowledgeable and efficient. I couldn't have done it myself (I am NOT techy at all)."
---
---

laura lonie
laura j. lonie financial coaching
"I cannot thank you enough. I wasted hours upon hours trying to figure this stuff out myself. I would highly recommend your services to any business. You were professional and explained my errors with nontechnical language I could understand. You also provided me with the best practices to follow going forward in your Loom video. Now I can use my time coaching, creating products, and selling them instead of trying to figure out my Facebook and Pinterest tag errors!"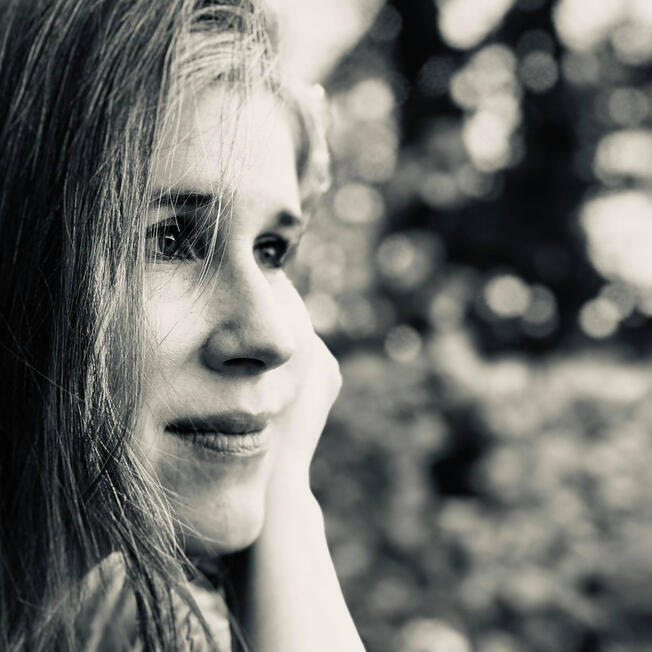 wendi eva
breathingrooms
"Melissa is brilliantly tech savvy, and Your Tech BFF is the perfect outlet for her gifting! Your Tech BFF is designed to help people with the behind the scenes tech of their online presence— you know, the part that small business owners, like myself, hate doing because it takes away from the front end tasks involving our clients and the things we love creating!Not only is Melissa a focused and adept researcher, but she actually LOVES trouble-shooting and she is a getter-doner to the 10th degree! Top that all off with the sweetest personality and the heart of a teacher, and that's what you get when you hire Melissa!I can't recommend her highly enough!"
Not sure yet whether a Tech Intensive is a good fit? Schedule a 15-minute call to let me know your needs and we'll go from there!
FAQs
Why did you change your business model?Because of the nature of my work, it is challenging to shift back and forth between different people's businesses over the course of a week, and particularly over the course of a day or two. I am much more effective when I am "in the zone," and I've found the way I best get in the zone is to focus on only one business for a block of hours at a time. However, it is rarely possible for me to achieve that when I have multiple projects going at once and I'm often waiting to hear back from someone before I can proceed, and so I have to move on to someone else's job and come back. It can also stretch out completion dates. This model is a win for both me and my clients.My à la carte Facebook services are an exception to this model, because they are often needed on a standalone basis and do not require as much focus in that case.
Can you promise to complete ABC + XYZ during the Intensive?What I guarantee to deliver through my Intensive is my time + intense focus on your business. I am very skilled and efficient, but how much I'm able to get done depends partly on how complicated your needs are and partly how responsive you are during the day of the Intensive. What I do promise is that you will get my complete focus and diligence. My clients are typically surprised by how much I'm able to accomplish.
Can we just meet on Zoom so you can walk me through the work as you do it?The format for my Intensives involves getting everything I need ahead of time and making sure I'm clear on your priorities, and then going in head-down with all senses tuned on your business. This is how I am able to accomplish a lot in a 6-hour time period. I would get far less done if meeting "in person" on Zoom, so the workflow I've set up is the best use of your investment. The great news is that I record a comprehensive, instructional walkthrough video when I'm finished, and you can refer back to it whenever you need to.
What if I don't currently have enough work for you to do to justify a full 6-hour Intensive?You have a couple options here. One is that you could keep a running list of tech tasks as you think of them and then book me when you think you have enough. Another option is to inquire about my Mini Tech Intensive, which is a 3-hour slot dedicated to your business. Those half days can be booked with permission via a direct link if I think I can accomplish what you're asking in that timeframe. (They're also great for adding on to full days if your list is long and we need more time but not necessarily an entire second day.)